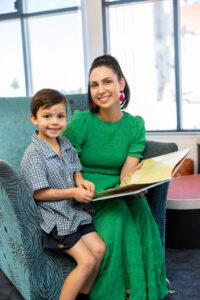 At Good Counsel Primary School we value a strong partnership with families and encourage the building of relationships within a caring and safe community. It is our belief that children more easily achieve their true potential when parents feel comfortable being active and involved in the life of the school.
Our teachers and support staff are highly motivated and dedicated professionals who provide a rich learning environment for their students. Parent involvement in school activities is vital as a demonstration to staff and children of their interest in the progress and development of both their child in particular and the school in general.
Ways parents can be involved in the life of their child and the school include:
Showing genuine interest while listening and talking to the child about school activities.
Reading to or listening to your child read each day.
Encouraging your child to attempt to do their best.
Ensuring your child attends school each day.
Assisting class teachers in helping children with reading, art, craft, sport, outings, camps and excursions.
Attending meetings of the Parents & Friends Association and supporting the various social and work activities.
Meeting other parents through involvement in social gatherings.